"

If you are looking to rediscover tasty yet simple cuisine and the variety of our local produce, then follow the heading to La Boussole.

"
Description
LA BOUSSOLE restaurant, with its cosy yet contemporary interior design, offers stunning panoramic views over Lake Annecy. Valérie, Eric and their team offer subtle and creative cuisine, giving pride of place to local ingredients. Being great lovers of the region, they have been steadily selecting the best local produce to use in their recipes so they can share these unique flavours whilst preserving the spirit of tradition. A responsible and rational approach, which comes to fruition on your plate.
Informations
Contact :
Aurelie MAILLOT
Opening period
Open from 07/01 to 20/12/2020
691 Route d'Albertville
74320 SEVRIER - France
Tél. : +33 (0)4 50 52 40 59
Fax : + 33 (0)4 50 52 44 71
You will like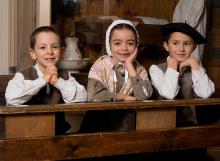 ECOMUSEE du LAC d'ANNECY
SEVRIER
The visit of the Ecomusée du Lac d'Annecy (Lake Annecy museum) unveils the everyday life in the French A...
+ d'informations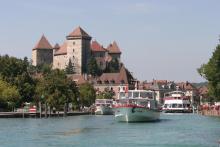 LA COMPAGNIE DES BATEAUX DU...
ANNECY
The COMPAGNIE DES BATEAUX DU LAC D'ANNECY welcomes you aboard to discover the most beautiful landscapes a...
+ d'informations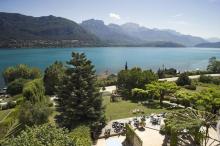 BEAUREGARD
SEVRIER
Welcome to the BEAUREGARD hotel in its magnificent lakeside setting just 1 mile from Annecy. The hotel has ...
+ d'informations