Things to do on a Rainy Day
Have your plans for a day out been dampened by the rain?
Then don't panic!
Look on the bright side... the gardens need a bit of rain from time to time and there are plenty of things you can do without getting wet!
Here are some ideas: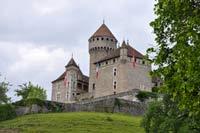 Just a couple of miles north of Annecy, take a journey back to medieval times at this extraordinary castle, where discovering history becomes fun!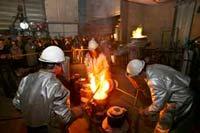 This bell foundry is one of the most famous and one of the oldest, dating back to 1796. If you visit on a day the bells are being cast, don't miss the spectacular sight of metal casting magic!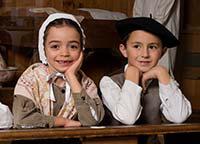 Discover the daily lives of men and women in 19th Century Savoie. A fun and entertaining trail takes you back to a time when life wasn't such a rush...
Pottery Studio 'La Poterie du col'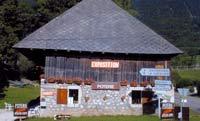 At the summit of the Col de Leschaux, discover the pottery studio of Didier Cossin.  His hand-made creations are both decorative and practical and reflect the region's history.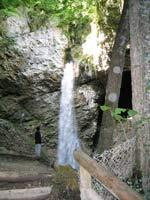 It's perhaps not the first place you thought of but where better to find shelter than a cave? Take a guided tour and explore this unique site.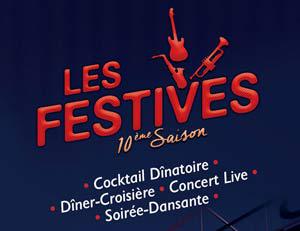 Another great idea, even for rainy days! Discover the wild, tranquil beauty of Lake Annecy from the comfort of a cruise boat.
Other things to do in ANNECY...
Annecy Castle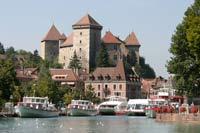 Don't miss the chance to see the temporary exhibitions or discover the fun and interactive trail at the 'Alpine Lake Museum'.
'Le Palais De L'Isle'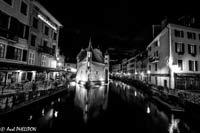 In 2017, the palace exterior was entirely refurbished. This magnificent building divides the waters of the Thiou Canal and unlocks the secrets of Annecy's history.
The Basilica of the Visitation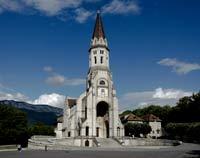 Overlooking the town from the hillside above, the Basilica holds the relics of Saint Jane de Chantal and Saint Francis de Sales. It is also the home of the Visitandine nuns in the adjoining convent.
Shopping
Get some retail therapy in the Courier shopping centre, at Les Galeries Lafayettes or in the many boutiques in the town centre.
Want to catch a movie?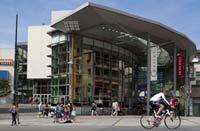 The Pathé cinema is located in the Courier shopping centre and has 10 movie theatres, one of which is equipped with the latest Atmos sound system. It'll take your breath away!
Alternatively, Les Nemours cinema in the Old Town has a whole range of listings for film lovers!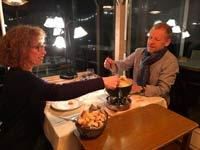 What better way to spend a rainy day than to sample some delicious local specialities! Fondue, tartiflette, diots sausages with crozets, matouille, vendace lake fish or cured meats and cheeses from our alpine pastures... to name just a few!
And don't forget to try some local home-made beer from Annecy's micro-brewery... in moderation, of course!
These are just a few suggestions to get you started. Make the most of a rainy day and discover a different side of Annecy!