"

A lake, man, a territory… come and meet the Savoy people of the 19th century in a playful and interactive visit! Get inspiration from the past to help improve our future.

"
Description
The visit of the Ecomusée du Lac d'Annecy (Lake Annecy museum) unveils the everyday life in the French Alps in the 19th century and usefully depicts an art of living that may prove precious to build tomorrow's world.
The museum is a unique place to learn and experience thanks to realistic settings, know-how presentations, playful activities for all, the screening of original short movies ("Little Louis, tell us your story", or "Célestine's Christmas"), a panoramic terrace to understand the surroundings of the lake… Family visit of the museum with specific activities for children, a mystery game "Louise has disappeared" and the freedom to visit the museum and discover its environment at your own pace with the help of digital media devices.
Explanatory signs in six different languages: French, English, German, Spanish, Italian and Dutch. Short movies in French or English.
Air-conditioned museum. Explanations in six languages. Gorgeous view of the lake and mountains. 100 meters from the cycling path, the port and the beach. Free parking. Souvenirs and local products for sale. Opening hours available on our website.
Groups welcome year-round with reservation (adult, school or disabled people).
Informations
Contact :
Sandrine SERRES
You will like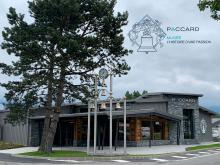 MUSEE PACCARD
SEVRIER
Established in 1796, the PACCARD foundry has today become an emblem of French industry. This ancestral skil...
+ d'informations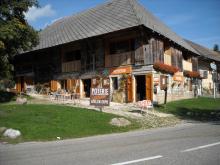 POTERIE DU COL
LESCHAUX
Visit LA POTERIE DU COL at the summit of the Col de Leschaux, just 10 miles from Annecy in the magnificent ...
+ d'informations