"

An extraordinary journey through the Savoie Alps of the 19th Century! The lake, the people and the land: the traditions of a past which have shaped our present.

"
Description
The lake, the people and the land: LAKE ANNECY ECO-MUSEUM has an astonishing collection of traditional costumes and objects revealing life in the Savoie region during the 19th Century.
A unique way to learn more about the region with a fun and interactive journey through time, including realistic reconstructions, activities and screenings of short films.
If you are visiting with the whole family, there are special kids' activities and a puzzle quest to unlock the secrets of a mysterious disappearance... There is also an extensive programme of activities and events. Guided, self-guided and thematic tours available. Descriptions in 6 languages, free parking, air-conditioning and souvenir shop.
Informations
Contact :
Sandrine SERRES
Services & equipment
Airconditioning

Animations

Parking

Wheelchairs Access
You will like
MUSEE PACCARD
SEVRIER
Established in 1796, the PACCARD foundry has today become an emblem of French industry. This ancestral skil...
+ d'informations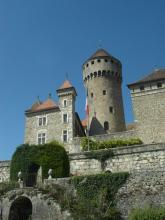 CHATEAU DE MONTROTTIER
LOVAGNY
Just 10 minutes away from Annecy, the Montrottier estate is the typical fairytale castle of our childhood d...
+ d'informations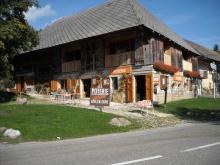 POTERIE DU COL
LESCHAUX
Visit LA POTERIE DU COL at the summit of the Col de Leschaux, just 10 miles from Annecy in the magnificent ...
+ d'informations