"

Enjoy a cruise among some of the most beautiful landscapes on one of the fleet's 5 boats setting off from the very heart of Annecy. Welcome aboard!

"
Description
The COMPAGNIE DES BATEAUX DU LAC D'ANNECY welcomes you aboard to discover the most beautiful landscapes and mountains surrounding Lake Annecy. Cruising at the foot of these magnificent peaks is a truly remarkable experience. Enjoy a 1-hour 'Grand Lac' tour aboard the Allobroge, Belle Etoile, Cygne or the Savoie. Alternatively, the 2-hour 'Circuit Omnibus' cruise takes you from village to village around Lake Annecy. Travel from port to port, for a brief stop at each to board or disembark, and discover new landscapes along the way.
Informations
Contact :
Service Accueil Réservation
Services & equipment
Wheelchairs Access

Welcome group

Pets allowed

Bar

Shop

Airconditioning

Documentation EN

Journées à thème

Coach parking

Pieds dans l'eau

Restaurant

Guided tours
You will like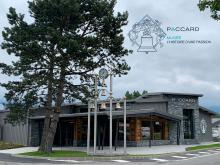 MUSEE PACCARD
SEVRIER
Established in 1796, the PACCARD foundry has today become an emblem of French industry. This ancestral skil...
+ d'informations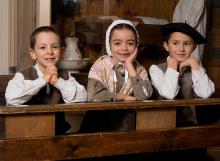 ECOMUSEE du LAC d'ANNECY
SEVRIER
The visit of the Ecomusée du Lac d'Annecy (Lake Annecy museum) unveils the everyday life in the French A...
+ d'informations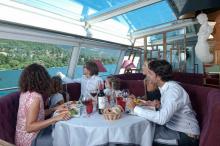 MS LIBELLULE
ANNECY
Welcome to the only floating restaurant on Lake Annecy! Aboard MS LIBELLULE, enjoy delicious dishes, prepar...
+ d'informations